About AnswerPro 24-Hour Call Center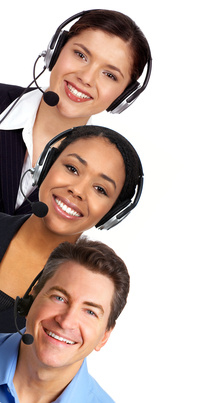 Independently owned and operated, AnswerPro has been providing professional, 24-hour call center services 365 days a year for over 50 years. Located in Harford County, Maryland, we have served Maryland businesses in Harford County, Baltimore County, Baltimore City, Howard County, Carroll County, and Cecil County. And now we have the staff and infrastructure to take on clients along the entire East Coast and nationwide.
AnswerPro offers the highest level of customer service and quality control in the business. All of our agents are carefully trained to handle every call with the utmost professionalism and desire to meet your needs. We offer a broad variety of call center services, from emergency messaging to order entry, appointment scheduling, and much more.
Our Call Center Clients
Here are just some of the industries we have served:
Medical Offices
Dental Offices
HVAC Contractors
Plumbers
Property Management / Real Estate Agents
Water/Fire Disaster Remediation Companies
Funeral Homes
Sole Proprietors / Consultants
Our Maryland Call Center Capabilities
Our company operates on the highest level of communication systems, created by Amtelco. With this cutting edge technology, all calls can be recorded and time-stamped, and messages can be dispatched immediately via voice message, text message, email or fax.
Your "24-Hour Virtual Receptionist"
With the ability to provide phone answering services to our clients 24 hours a day, we eliminate any missed opportunities for our clients, and give them a competitive edge while streamlining workloads. This brings us to the question...What can we do FOR YOU??
Please contact us today to make sure you don't miss another call.