Order Entry Answering Services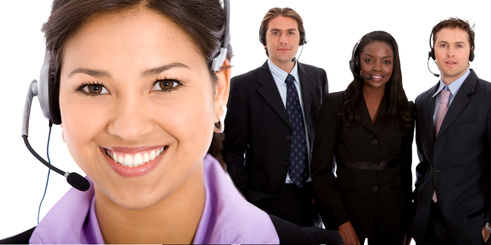 Order entry requires a friendly, welcoming operator tone, and precise attention to detail to make sure that your customers' orders are accurate and complete. It also frequently requires some degree of salesmanship and assurance of customer service.
The experienced and well-trained staff at AnswerPro can provide customized and cost effective telephone answering services for e-commerce and order entry businesses nationwide - with courteous operators located right here in the United States. With your help in developing a customized procedure for our operators to follow for your particular business, the AnswerPro staff will help your business stay open 24 hours a day, and improve your customer conversion rate.
Our order taking answering services are an excellent way to capture new clients or customers who prefer to speak to a live person, whether during your workday or outside of your normal business hours. And because we know that customers sometimes want you to respond to their urgent customer service issues on their time instead of yours, we also provide emergency messaging service (if needed) to notify a manager on call about any urgent customer service issues that happen to be called in to your sales line.
Our order entry answering services include:
24/7 Live Answering - a human voice makes potential buyers more comfortable
Customized order-taking procedures and related products database for up selling
Entry of orders directly into your order fulfillment system (additional fees apply for set-up)
Friendly and well-trained order entry staff that you don't have to pay overtime or benefits
Single item orders to large, multiple entry catalog orders
Basic customer service such as discussing shipping options and returns procedures
Emergency Messaging for critical customer service issues
In addition, our call center agents receive periodic ongoing training in the soft skills required for order entry and Expert customer care.
Are you ready for an alternative to processing your sales orders? AnswerPro's Order Entry Service may be the answer you need! Call us today at 1-866-842-9400 to see how we can help streamline your order taking process.
Appointment Scheduling Services
For more than 30 years AnswerPro has been helping doctors, lawyers, dentists, mobile nurses, and salespeople in various industries maintain an accurate and effective appointment schedule through our customized appointment scheduling services.
Our quality- and HIPAA-trained staff treats your clients or patients in the same courteous and professional manner in which you would answer your own phone, scheduling appointments directly into your choice of platforms. Any changes you make to your on-call schedule will become available almost instantly to our agents, minimizing the potential for conflicts.
Our appointment scheduling answering services include:
24/7 Live Answering - to make sure you never miss a caller who wants to meet with you
Friendly and well-trained appointment scheduling staff that practices HIPAA compliance and maintains confidentiality at all times
Instant delivery of appointments directly into your PDA or other calendar platform, or via cell phone, SMS, IM, or pager
On-call schedule management
On-screen scripting so we ask the right questions in order to schedule your clients' appointments appropriately
Emergency Messaging for last-minute appointment changes or cancellations
In addition, all calls are recorded and time/date stamped - with a full report provided to you - in order to maintain complete quality assurance.
Some of our clients have an in-house receptionist to handle calls and appointment-taking, and also subscribe to our appointment setting service as an add-on to cover early morning hours, lunch breaks, after-hours calls, as well as weekends and holidays. Others choose to use our appointment scheduling services exclusively, to avoid the payroll costs and hassles associated with hiring a full-time employee. Either way, our services assure that your clients and prospects never get voicemail, and never have to wait to set up their appointments with you.
Using the latest technology, AnswerPro's operators are able to screen your calls, set your appointments, enter them directly into your calendar, and notify you within minutes of any changes - all while providing you with up-to-the-minute access via cell phone or web. And while this is a little-known fact, appointment scheduling services reduce client frustration by making certain your clients can always reach someone to set their appointments with you, even while you are driving between appointments or meeting with other clients.
Contact AnswerPro today to discuss how we can simplify your appointment scheduling.