Customer Call Center Services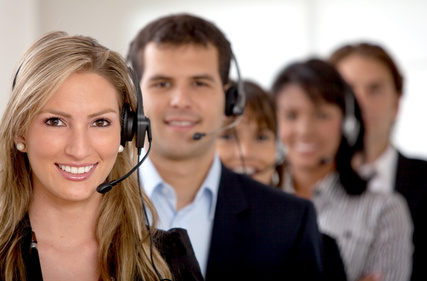 AnswerPro takes pride in offering a multitude of services to meet all of your customer call center needs. All of our agents are extensively trained and dedicated to providing the highest levels of customer service and quality control on every call.
We offer the following call center services for businesses in Maryland and nationwide:
After-hours messaging for medical/dental/legal offices
After-hours messaging for water/fire disaster remediation companies
Emergency messaging for HVAC companies and plumbers
Order entry for retail purchases
Appointment taking service for busy professionals, including lawyers, doctors, dentists and business owners/executives
Convenient choices for receiving your messages at your convenience
Customized call center solutions for businesses with unique needs
In addition, all of our clients receive personal attention through one of our call center consultants, who helps to develop the specific script or manner in which your company's calls are to be answered ? and then trains our staff to become a virtual extension of your own staff, handling all calls as if they were in your office and working for you directly.
Industry-Specific Call Center Services
With 50 years of experience in offering professional call center services, we have a remarkable track record in working with several specific industries. Here are some of those for which we have developed especially effective call center service protocols:
Our Primary Service? Peace of Mind.
We're great at offering the professional services listed above. But more than anything, we provide peace of mind. We're in the business of saving you time and money, and helping your company provide better service by being available to your customers 24 hours a day.
Call AnswerPro today at (410) 879-5777, and get some peace of mind for yourself!