FAQs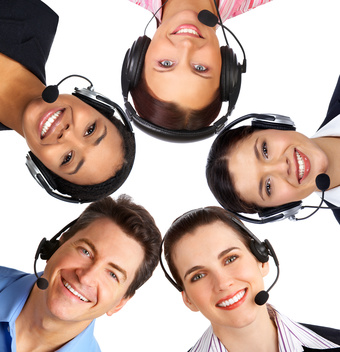 1.) How fast can my service be set up with AnswerPro?
We can have most clients set up and ready to go in twenty four hours. Depending on the amount of information required to set up an account, many can even be set up the same day. Of course if your business needs are very specialized you may need a custom solution, which might take us a little longer to set up and get our agents trained on.
2.) Do you have any backup facilities or features?
Your business needs are foremost in our minds, and making sure we are here when you need us is Priority #1. When bad things happen, we are there. We have been able to achieve 99.9 % + "up-time" with our system of backups. These include two servers which are located in different parts of the country. Our main location on the East Coast has a battery backup system, which will fail over to a backup generator in case of prolonged power outages. We also have a fully redundant system in the mid-west in case of server failure, major storms, such as a hurricane, and other major events. We also have emergency agents and stations at locations spread out around our main location to answer calls, in the event they are needed.
3.) How can you ensure our privacy will be protected?
At AnswerPro, we understand the importance of our clients' privacy. All of our agents are trained to handle each call with the utmost professionalism and are required to sign a confidentiality agreement upon employment with our company.
4.) Will my calls be outsourced anywhere else?
All calls are answered at our locations by our qualified agents. We do not do outsource any of our calls. We are a domestic call center and ALL CALLS are answered in the UNITED STATES.
5.) Why should I use your service?
Choosing a call center is an important decision in optimizing your business' productivity. A professional call center will save you time and money, while streamlining your employees' daily workload. At AnswerPro we are dedicated to providing the highest level of customer service & quality control on every call. We hire only the most qualified agents to assist you with all of your needs 24 hours a day.
6.) How quickly are calls answered?
At AnswerPro we strive for promptness. 96% of all calls are answered by the 3rd ring. This is a statistic that we take very seriously.
7.) Will callers experience hold times?
Agents at AnswerPro are trained to handle high volumes of calls and are staffed on an average of volume. Back-up agents are on hand to answer calls in the event of an emergency or an unusually high volume of calls so any hold time that your customers experience will be minimal.
8.) How does the service work and how are the calls forwarded?
Your business will be given a designated phone number that you can forward your lines to at any time throughout the day. Once your lines are forwarded, all of your calls will be directed to our agents at AnswerPro. The agent will have all the information they need to handle your call in a quick, exact and friendly manner.
Once the information is gathered from your caller, it will be delivered to you in any way that you have requested. Your business may have emergency calls, in which case we can dispatch those emergencies per your exact instructions. Emergencies will be dispatched immediately and a copy of all calls can be sent to you at anytime, via email or fax.
9.) Do you operate 24 hours a day, 7 days a week and 365 days a year?
Yes! At AnswerPro our agents are on hand 24 hours a day, 7 days a week and 365 days a year to assist you with all of your needs. We have been happily serving our clients for over 50 years!
10.) How do your agents know what to ask and what information I need?
Once you determine what information you would like us to relay and receive, a detailed script will be created for your account. With our advanced answering service equipment, when a call comes in on your line, your account screen is automatically generated and prompts our agents to ask all of the appropriate questions required to meet your needs.
11.) How do I get my messages?
AnswerPro has various ways of delivering your messages, whether it be via email, fax, text message, alpha page, or personally dispatching calls. Depending on your preferences, you can choose the approach that best suits your business' needs.
12.) Am I tied into an annual contract?
Absolutely not. AnswerPro offers flexible month-to-month terms, as we know that flexibility is important to our clients
13.) What happens if I am dissatisfied with my service?
Within the first 7 days, if you are dissatisfied with any aspect of our service, a full refund will be provided and your service canceled.